5 Tiers Chicken Coop Cages for Layer Hen Poultry Equipment
Products Introduction
The battery cage have two floors, upper four-tiers and lower four-tiers are connected by bolts. The heavy loading structure is stable and strong. The catwalks are combined with all rows of battery cages.
The catwalk is made of hot-dip galvanized grid. High anti-corrosion treatment, impact resistance and stress ability. good lighting, ventilation, heat dissipation, good anti-skidding performance.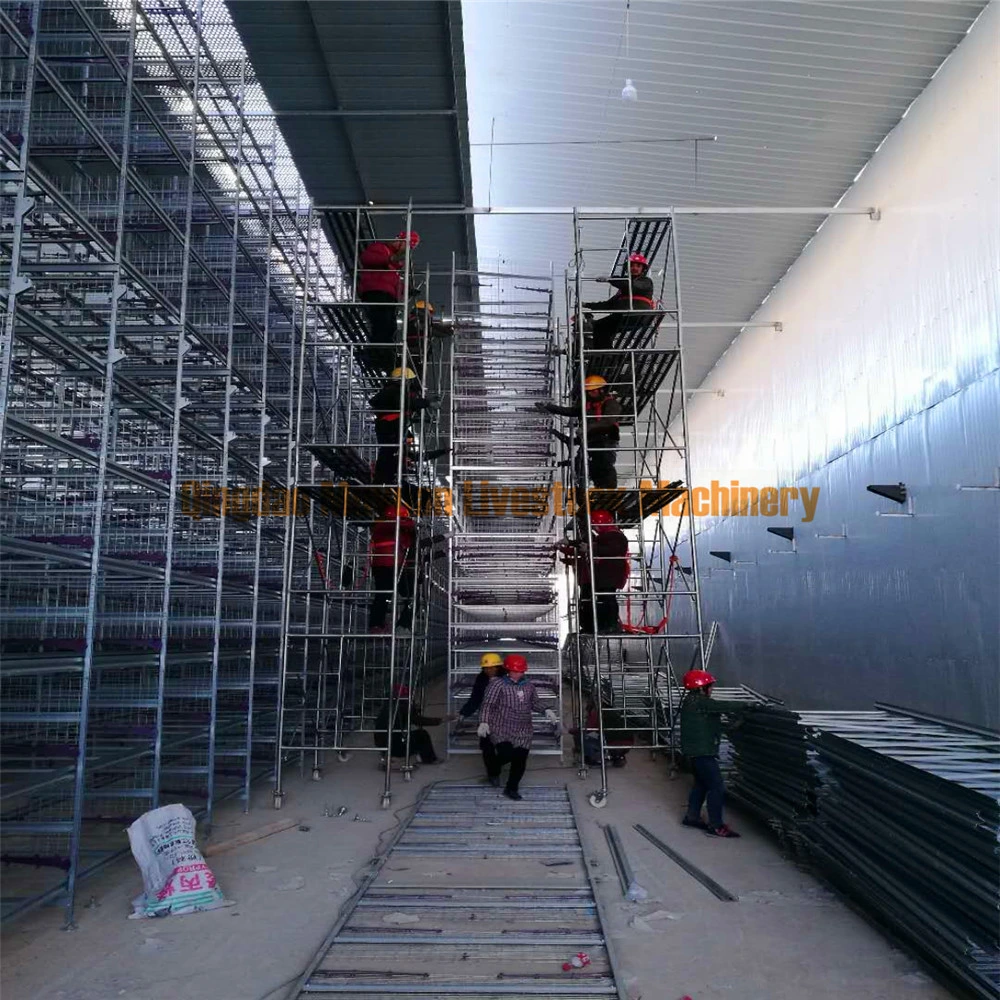 1. Products Size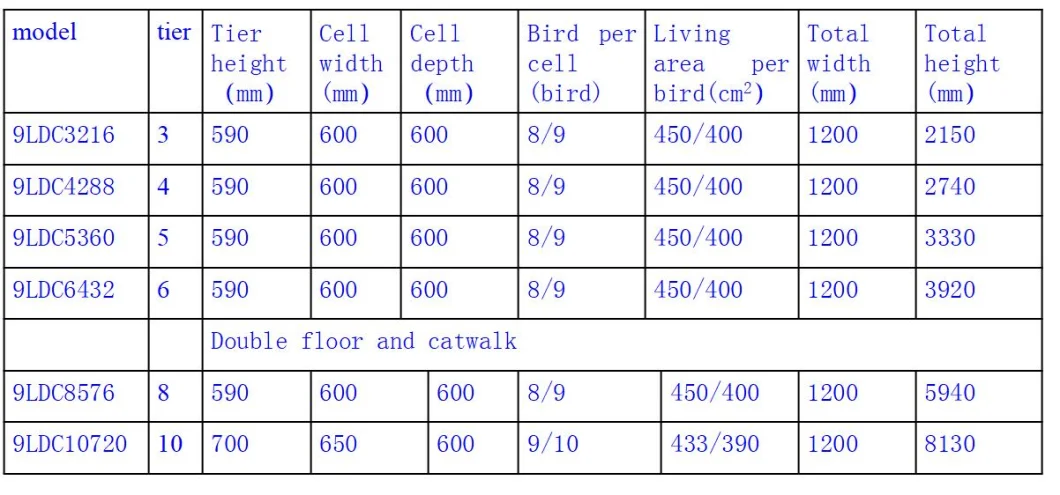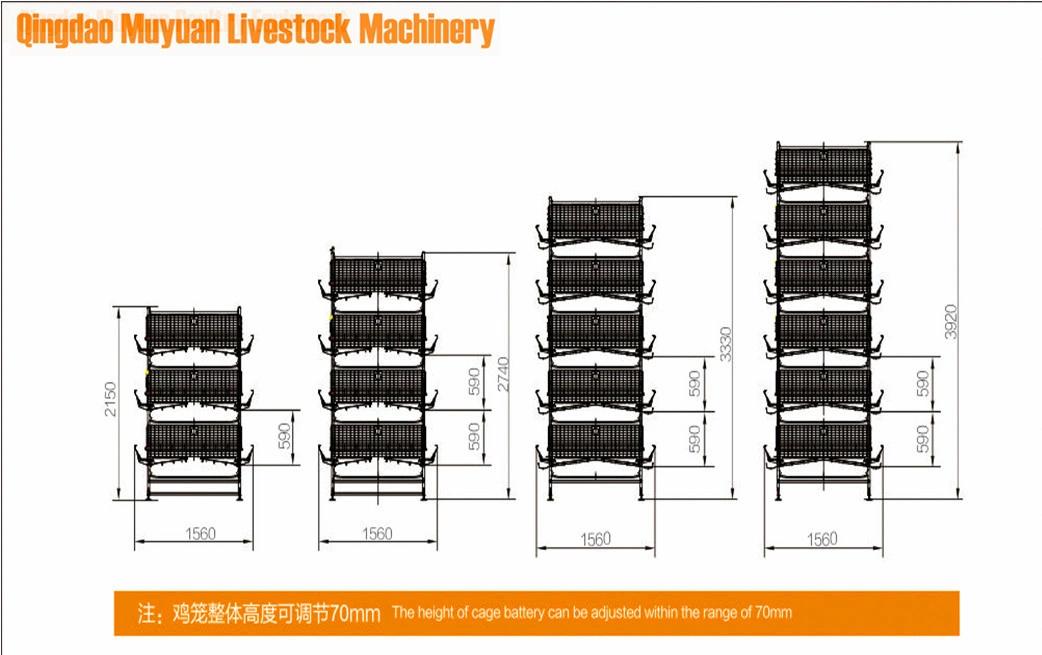 2.products advanage
1).
The distance between each legs is 1206mm, the tier height is 590mm, and the width (including feeding troughs) 1560mm. Such cages have larger bearing capacity and the more breeding space, C shape leg is formed of hot dip galvanized sheet is easy to clean.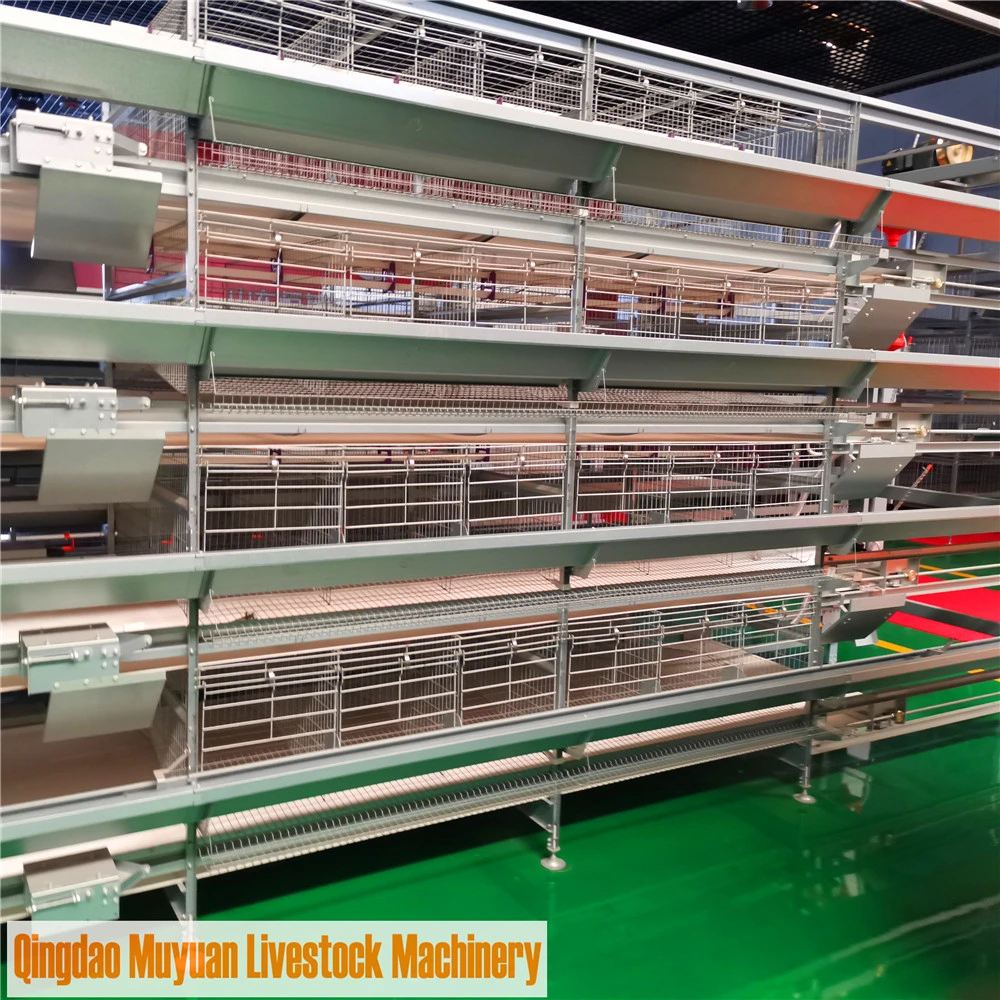 2).cage bottom mesh adopt Belgium Bekaert galvanized aluminum wire, the advantages of this wire is high intensity, good elasticity ,it can effectively alleviate the chicken fatigue. Compared to hot-dip ,it's not only greatly enhance the arntirust effect, but also improve the cage surface smooth, to avoid the hurt of chicken scratch.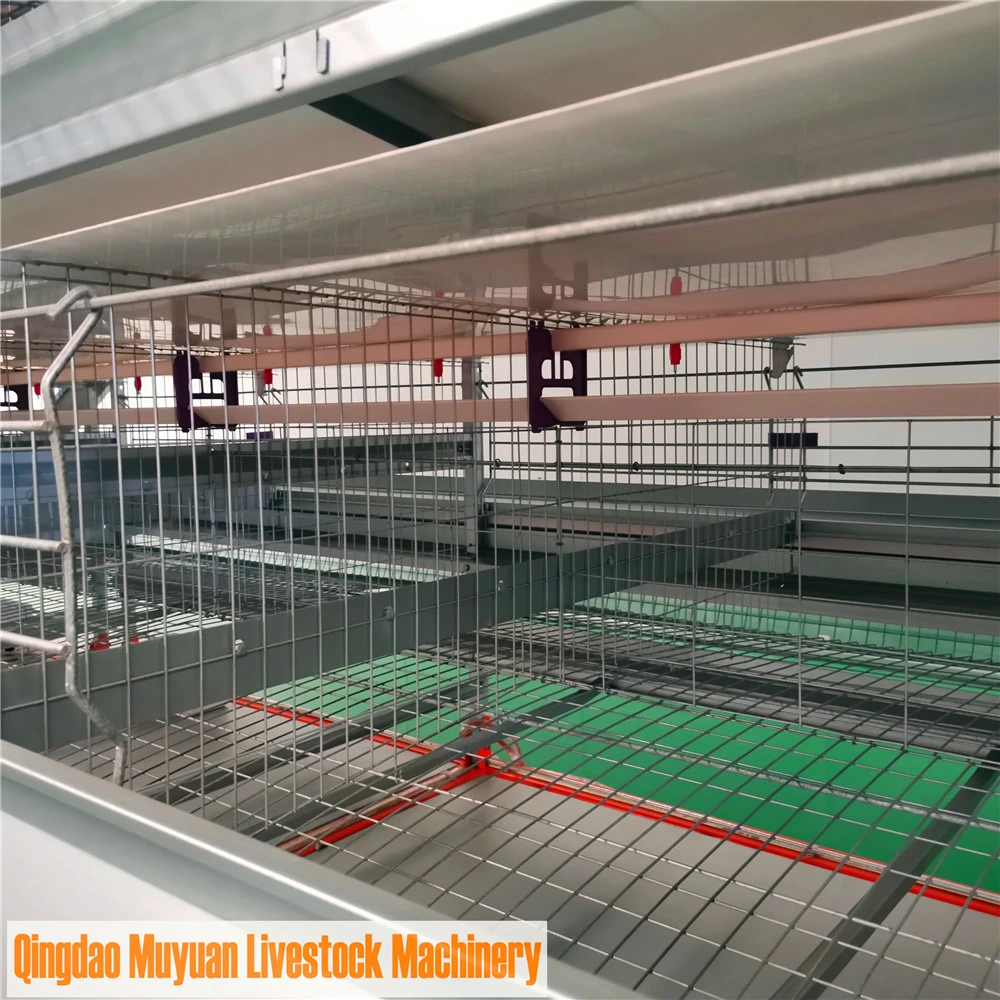 3).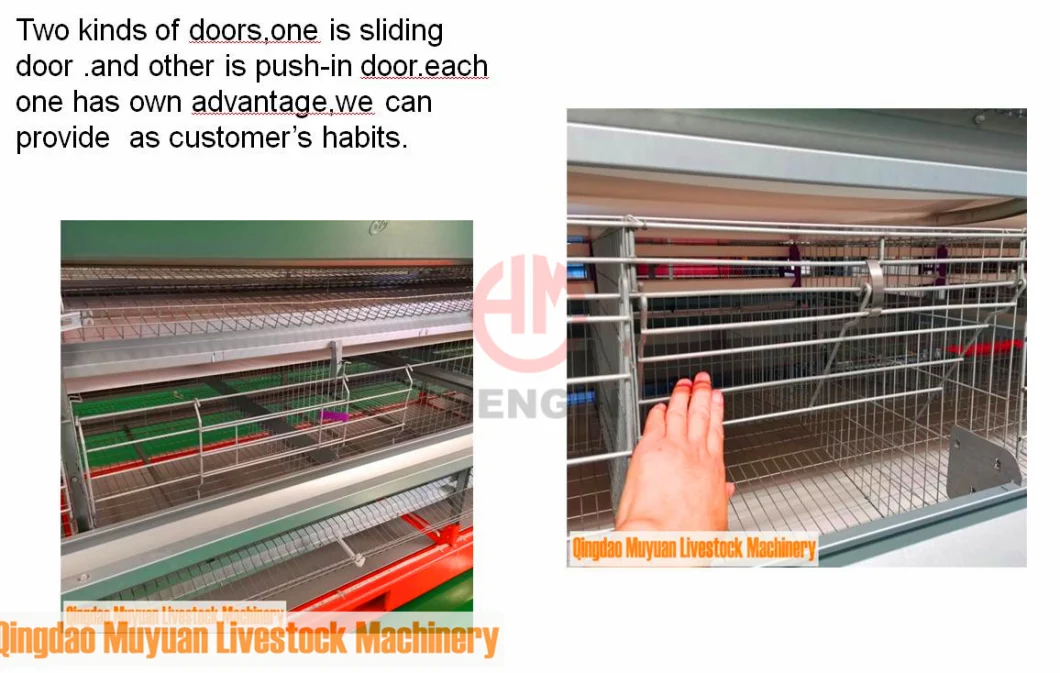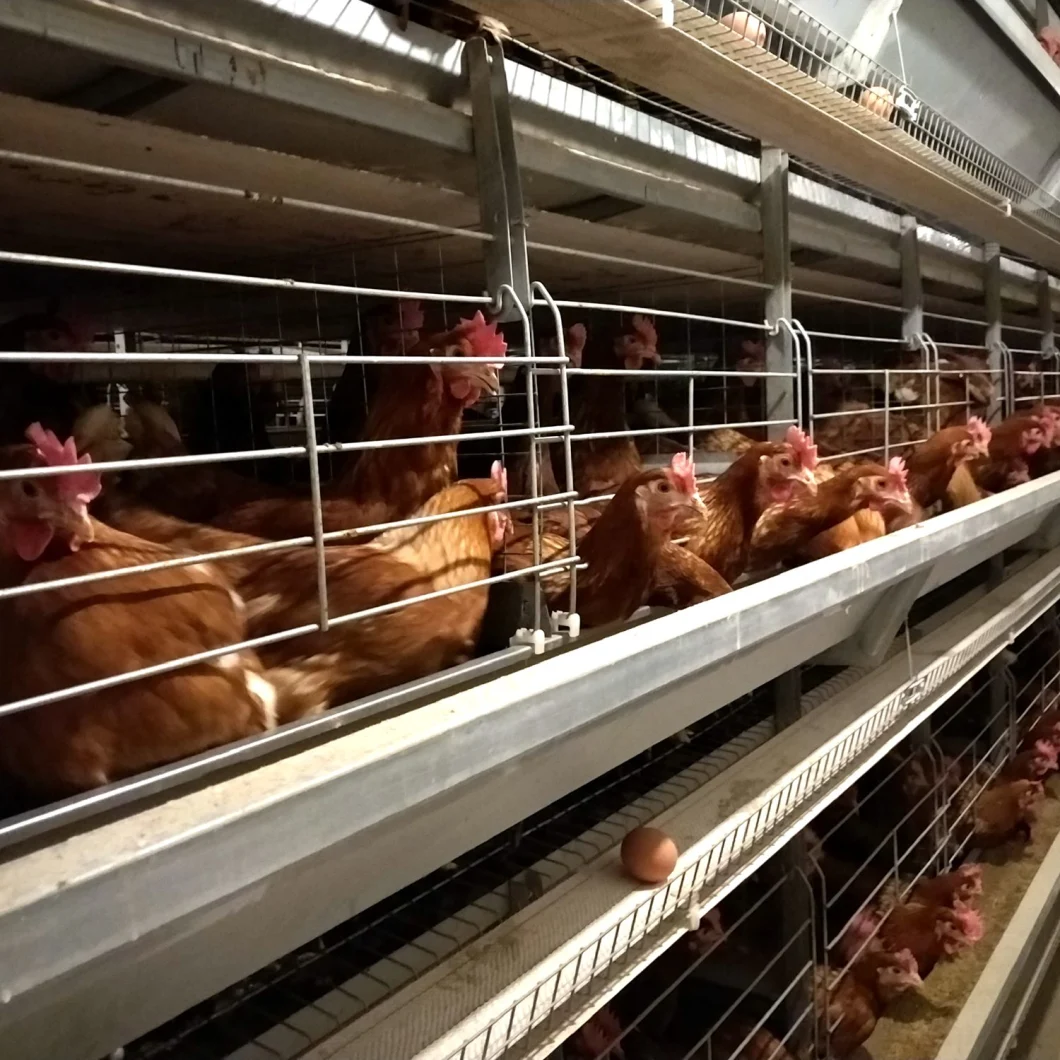 4)The cage bottom adopt
Belgium Bekaert galvanized aluminum wire,
, which advantage is high intensity, good elasticity , the surface is so smooth to reduce the egg breakage.
5). cage bottom angle is 7°,the reasonable rolling angle is designed to reduce the rate of egg breakage.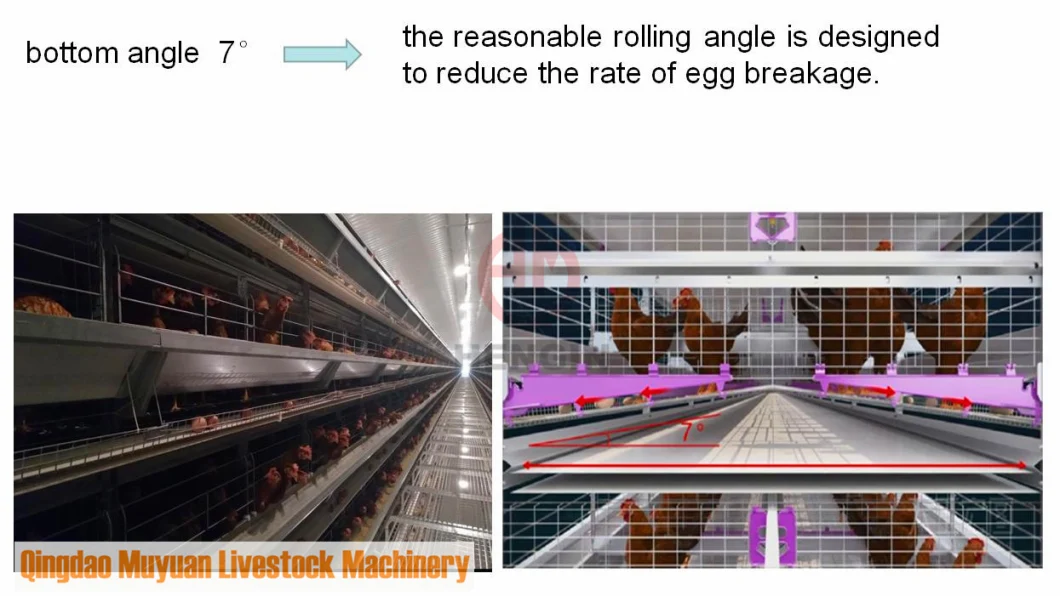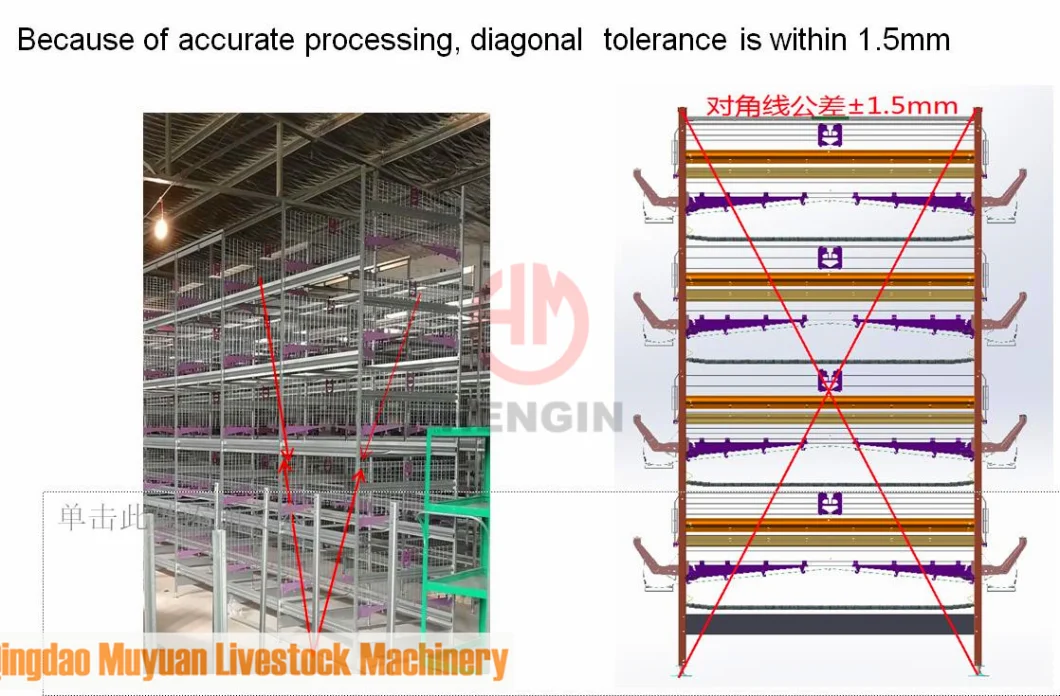 Factory Introduction
Our factory was founded in 2002 and has more than 800 employees,covers more than 100,000 square meters,is a professional manufacturer of poultry farming equipments including "H"frame layer cage system,broiler cage system,duck-production cage system, ,egg-duck cage system ,layer rearing cage system,layer breeder parents cage system,feed silo,bulk feed transporting tank and feed machinery etc.

Our Service
1.Our professional team can design and produce the most suitable equipment for our customers.
2. For after-sale service, we have professional installation team which can provides installation service to our customers all over the world. And anytime you will find us on WhatsApp for 24 hours on line.
3.We can supply and share Chinese chicken raising experience to our customers. also supply equipment techinal training and farming guiding to our customers.
Please feel free to contact us to ask design and price.