Automatic Poultry House Feeding Pan Equipment For Broiler Chickens


Pan feeding line system components:

Hopper
Conveying-pipe and auger inside
Feed sensor and driving motor
Suspension lifting system
Motor system

Performance parameters of feeding line system

(1) High-quality professional driving reduction motor.
(2) V-shaped Bin(with hopper)
Bin volume: 115L, hopper volume :38L
Material: hot-dip galvanized sheet.
(3) Feeding system:
Diameter of conveying pipe: 45mm
Material: hot-dip galvanized sheet pipe with the zinc coating amount of more than 275g per square meter .
Helical spring auger : from South Africa
feeding capacity:450kg/h.
(4) Feed level sensor from Germany: time delay range 0 to 2 hours

Chicken Feed hopper advantages:
Reduce labour intensity.One person is enough for one house.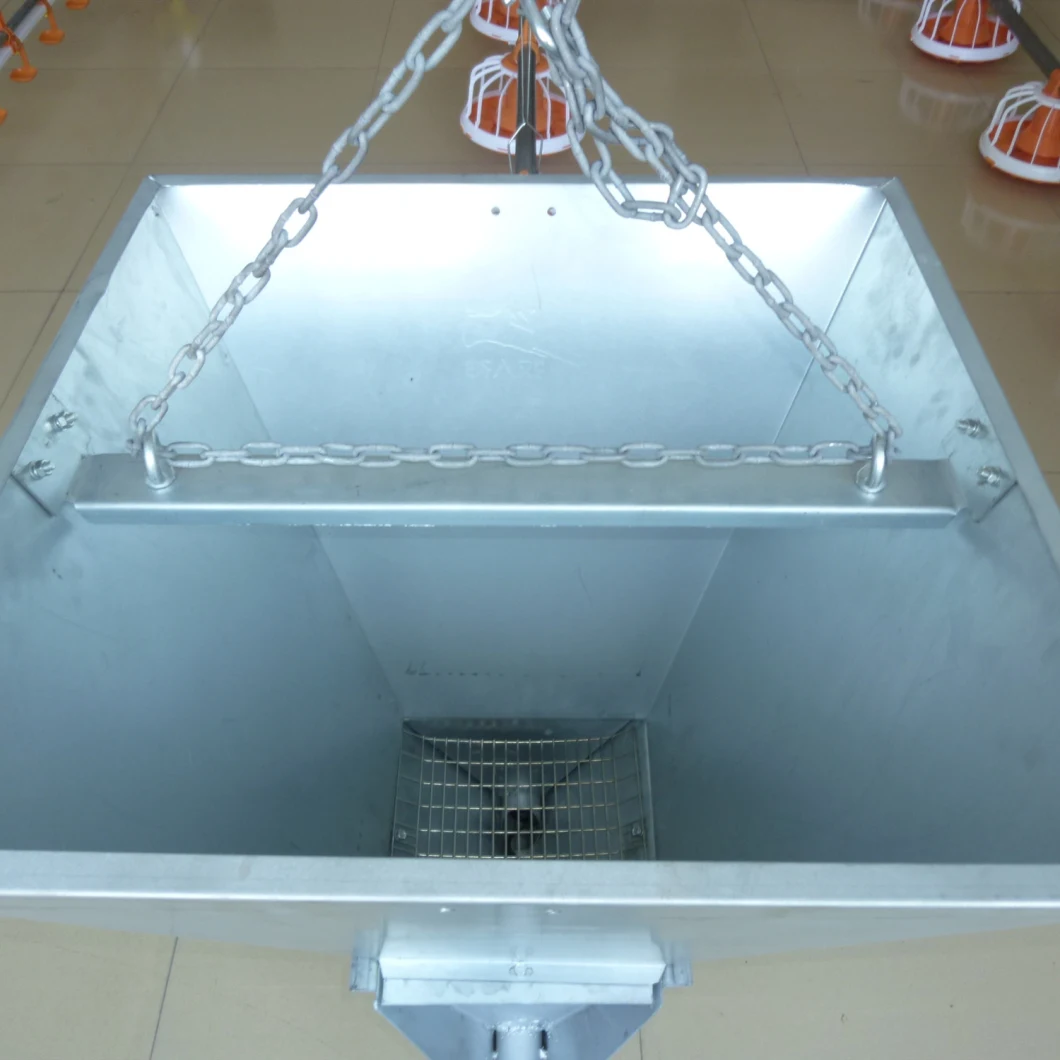 Feed line:

This system can deliver feed automatically by feed sensor to control drive motor on-off.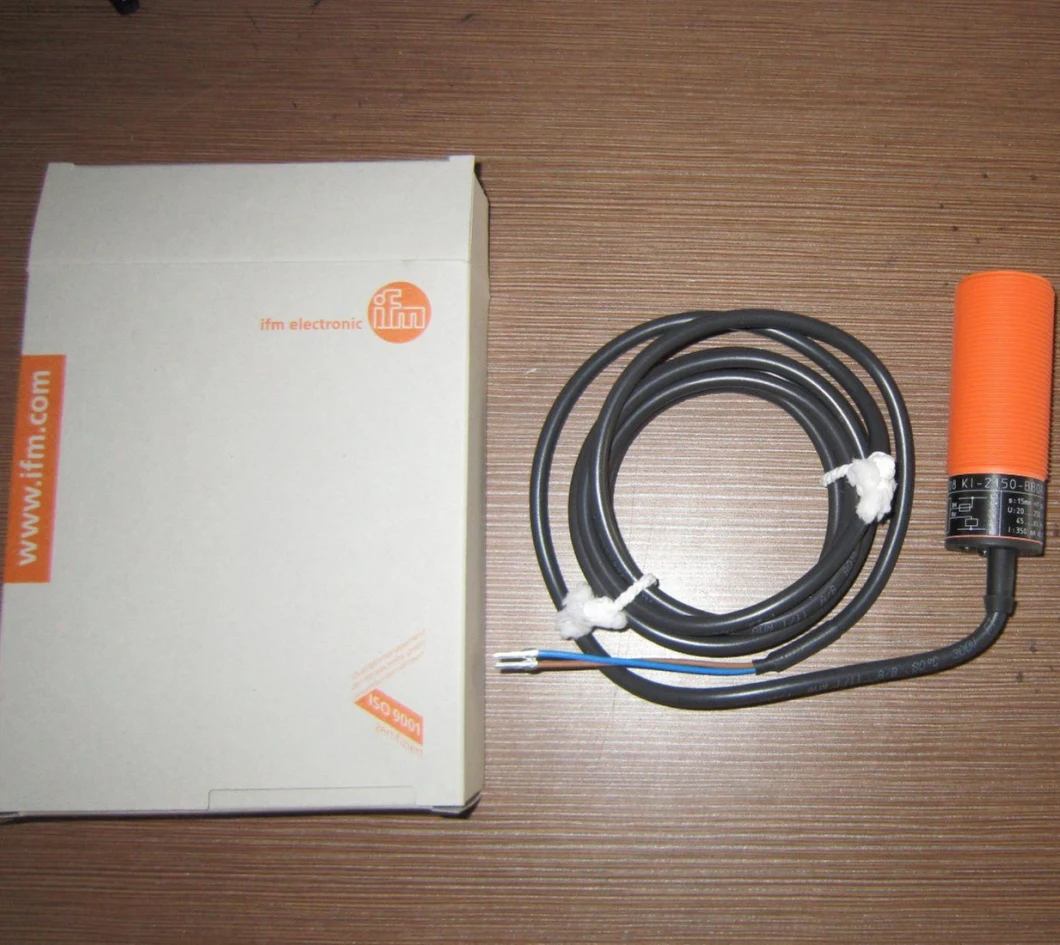 Feeder Pan Characteristic:

*The pan is used on automatic pan feeding system.
*There are 14-16 grills; fan feed 40-55 chicken per pan.
*V shape corrugated bottom reduces stock of feedstuff ,thus making the chicks eat
fresh food and can prevent the chicks from lying in the pan to eat or rest.
*The bottom and body can be separate freely, so it's very convenient to clean.
*There are 6 grades to adjust feed level, and it only needs to rotate the cylinder to
adust feed level.
*We use 100% high quality raw material, it's more environmental.
*Pan plate can be disassembled on the ground working as special pan for 0-7 day's
chicks.
*Slide shutter-off can adjust feed amount from complete open to complete close.
*Edge of pan plate tilt towards the center which can avoid the waste of feed.
*Smooth edge can prevent the bird craw from being hurt and make sure safety and comfort feeding.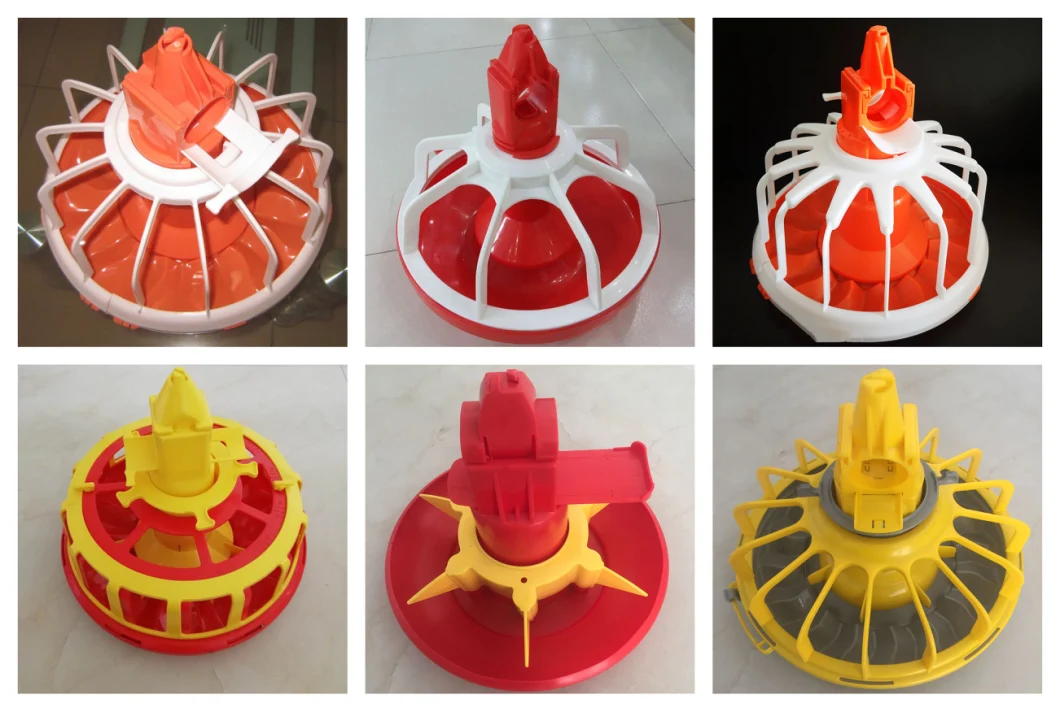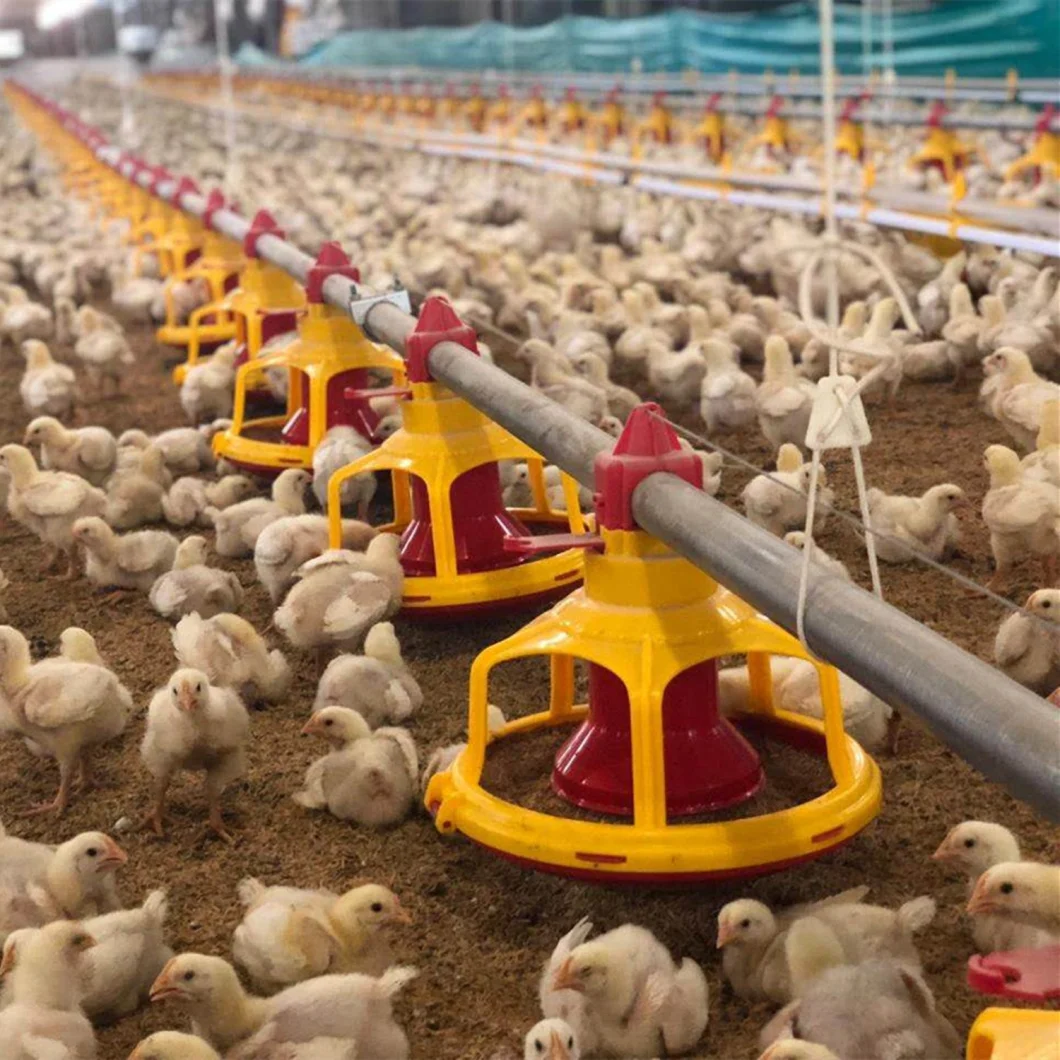 Our services :

*Site selection of standardization chicken farm

*chicken house design
*Construction guidance
*Breeding worker training
*On site technology instruction

*Using South Africa auger,
*TaiWan gear motor,
*and using top quality material for each accessory

Advantages to use our automatic poultry equipment :
*Time saving
*Labour saving
*Increasing chicken living rate.
*High quality to ensure non stopping running of your house.
*Comparatively cheap price.