A FRAME LAYER CAGE SYSTEM
A Frame Automatic Broiler Cage System is designed for both open type and close type chicken coop.It
can
improve the density and get the max land usage of the broiler raising house.
The caged broiler can grow faster and easier to control its weight and it also can be fully automatic which equipped with feeding,drinking,manure collection and climate control system.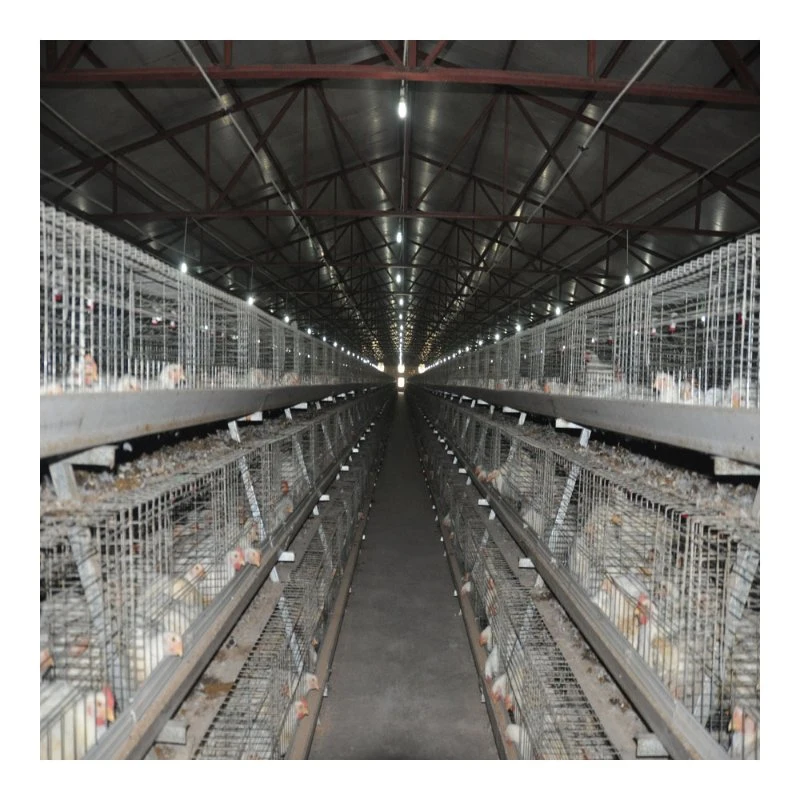 BROILER CAGE SYSTEM ADVANTAGES:
1.R
aising density per unit area increase 50%-100% compared with flooring system
;
2.T
he possibilities of infection diseases caused by manure decrease,
thus death rate is minimized
because the small quantity birds of chickens raised in each small cage units
;
3.A
mount of exercise is sma
ll because of the cage, the broiler can grow fast;
4.
M
ore feed
will be
saved by
m
ax size
a
luminum
z
inc plate
d
feed troughs or PVC troughs
,
the troughs can be chosen as farmer
'
s favorite;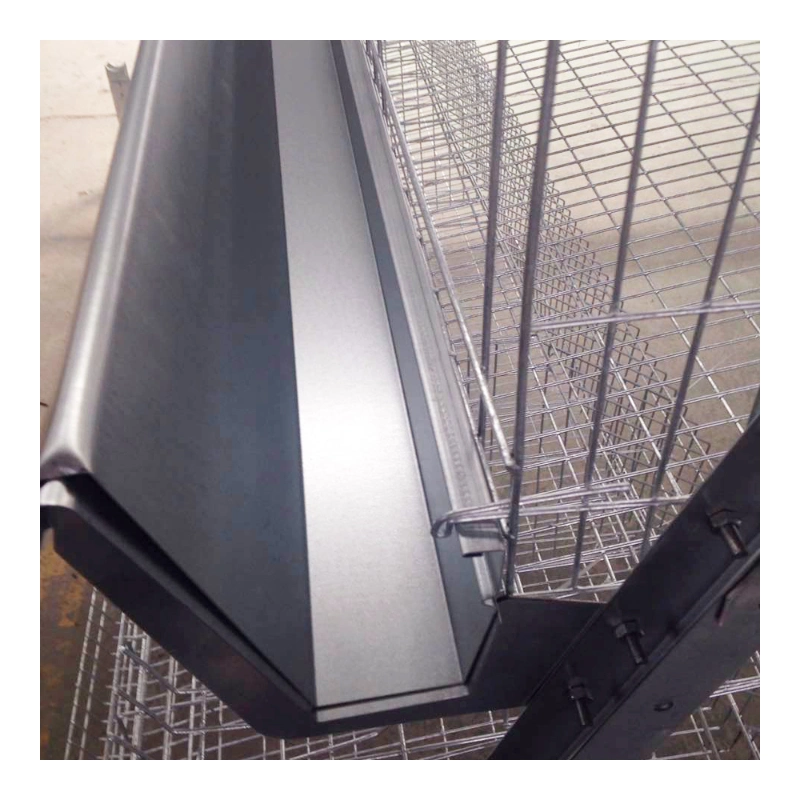 5.Convenient for observing growth condition of birds grouping and selection;
6.Uniformity and health condition are both excellent as there is enough place for birds feeding and drinking,and better effect for epidemic prevention than floor raising;
7.
This is A frame cage system so the unique center cool system with better ventilation.
FEEDING SYSTEM
The automatic feeding system can automatically feed, which greatly saves time and reduces labor costs. It can also control the weight of broilers and reduce feed waste.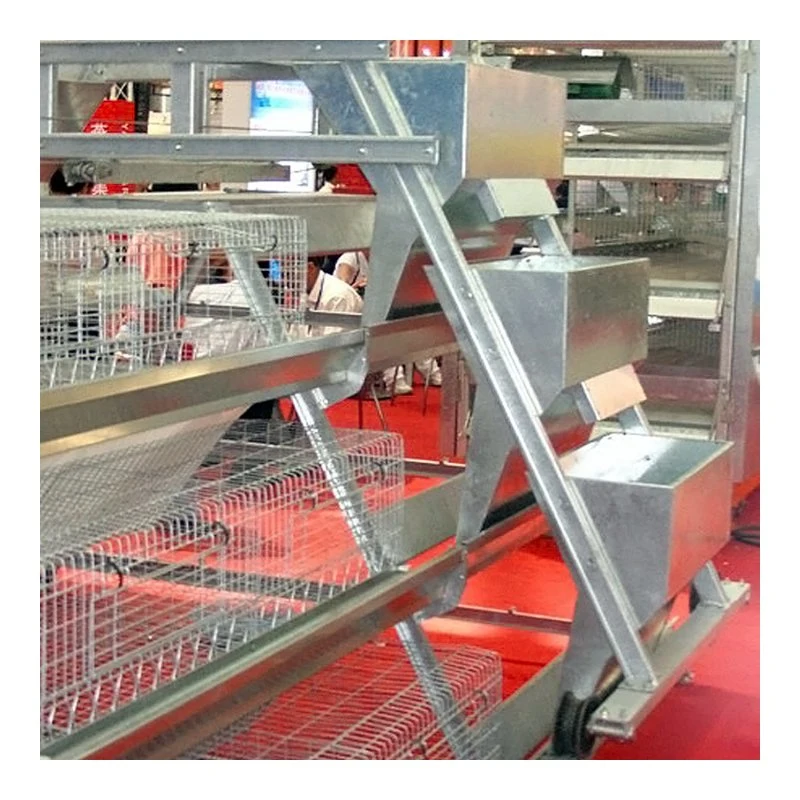 D

imension

cell/(mm)

birds/cell

density/bird/(cm

2

)

bird nos/ 1 tier

bird nos/ 3 tier

raising period

1600*620*420

9

551

36

108

day 1-45

1600*620*420

8

620

32

96

day 1-55