H Frame Battery Layer Chicken Cage System
The construction and the sections of cages are produced of galvanized sheet and hot dipped galvanized wires bearing ISO 9001 Quality Certificate.The surface galvanized cover of these materials, are equal to high standard.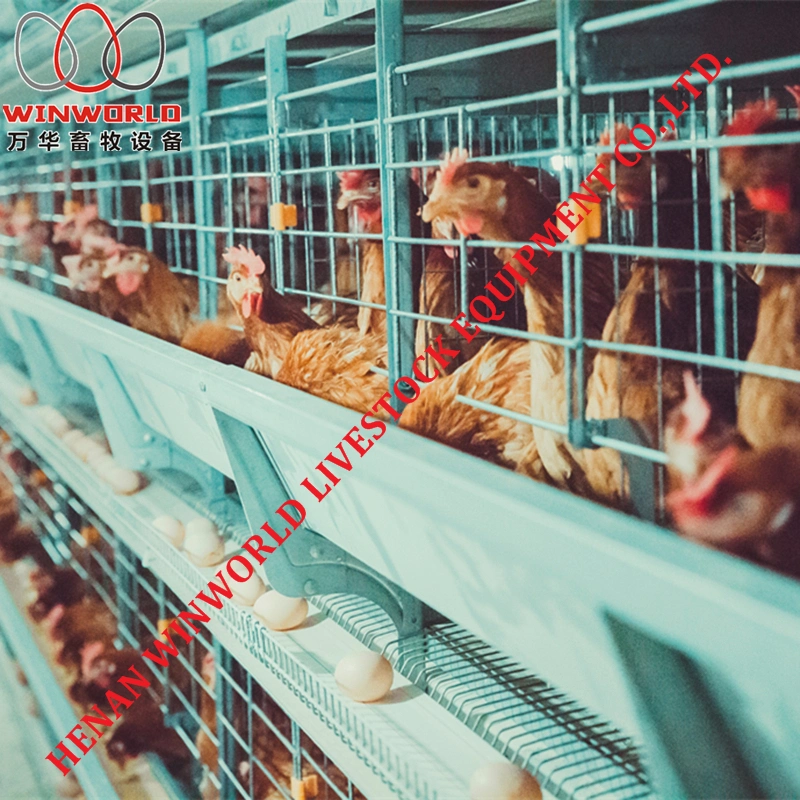 Cage System
The cage system is designed to be strong against earth movements. Main construction of the cage system consists of the legs, which are located in every 100 cm lengthwise, and the wide based connection units with adjustable bolts.


Automatic Drinking System
Watering system is consisting of PVC material square shape pipe, nipple drinkers, which is made of plastic and stainless steel in red color, in each section and the bottom plastic drop catcher in V shape.and all nipple drinkers will be fitted with the square pipes already and packed by carton and plastic bags outside for protection before shipment.we use the water pressure regulators.the DOSATRON doser and filters to clean the water and keep health of the chickens in the house.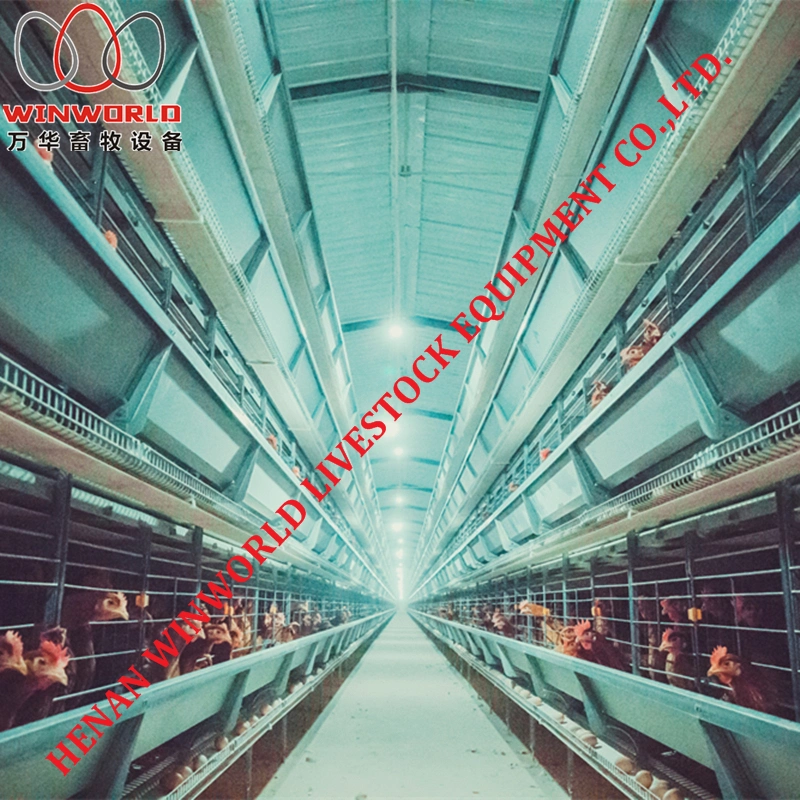 Automatic Chicken Manure Removal System
The manure removal belt is made of white PP product which made in Italy,the belt system is consisting of front cap rollers stretching and internal scrapping off apparatus as well as the rear scrapping off rollers, pressing balls,external scrapping off apparatus, conveyor drive systems and the electrical reducer engines.a cover has been placed at back of the manure belts for avoid splashing and not to make dirty hen house and transfer the manure to the conveyor as dandy.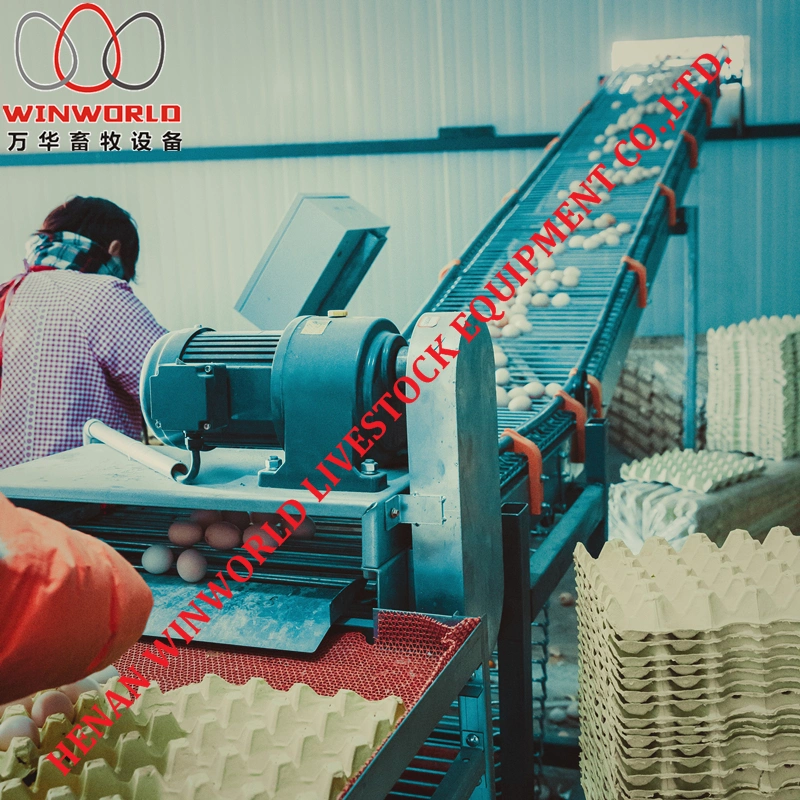 Automatic Egg Collection System
Eggs can reach easily to the egg belt owing to well bevel base wires. In this way, cracked and dirtiness can be reduced at minimum level.the egg collection contains lift system which reach each tiers by moving up and down,the eggs are collected from each tier and transported to the requested place and distance.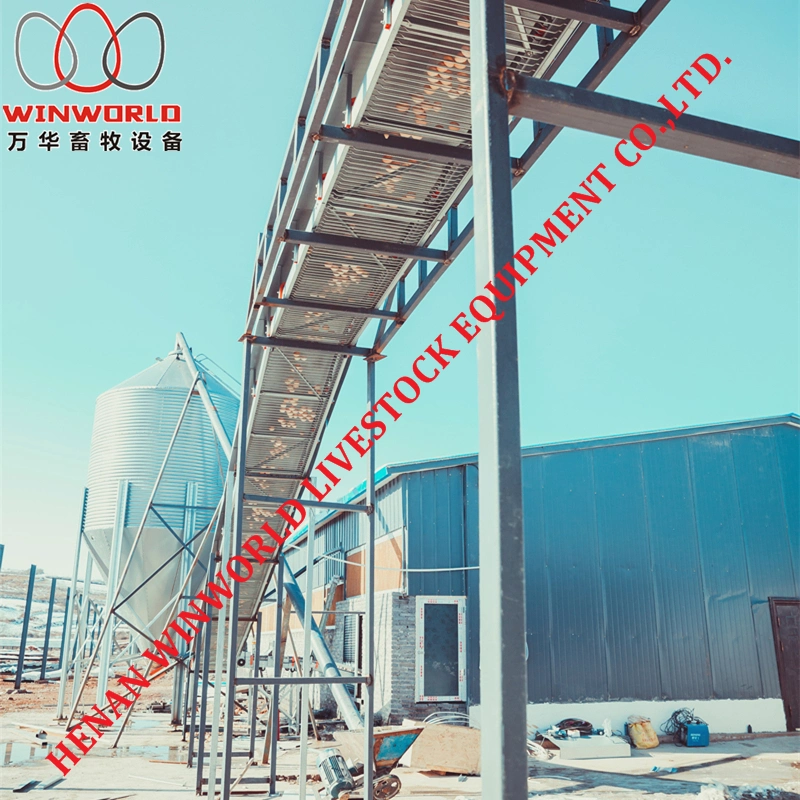 Automatic Climate Control System
The chicken house must be close which equipped with the climate control system.our " ZHT " control system,so the feeding,drinking,egg collection and manure removal system all controlled by the electricity control panels.the ventilation fans,cooling pads,sidewall ventilation windows also controlled together automatic.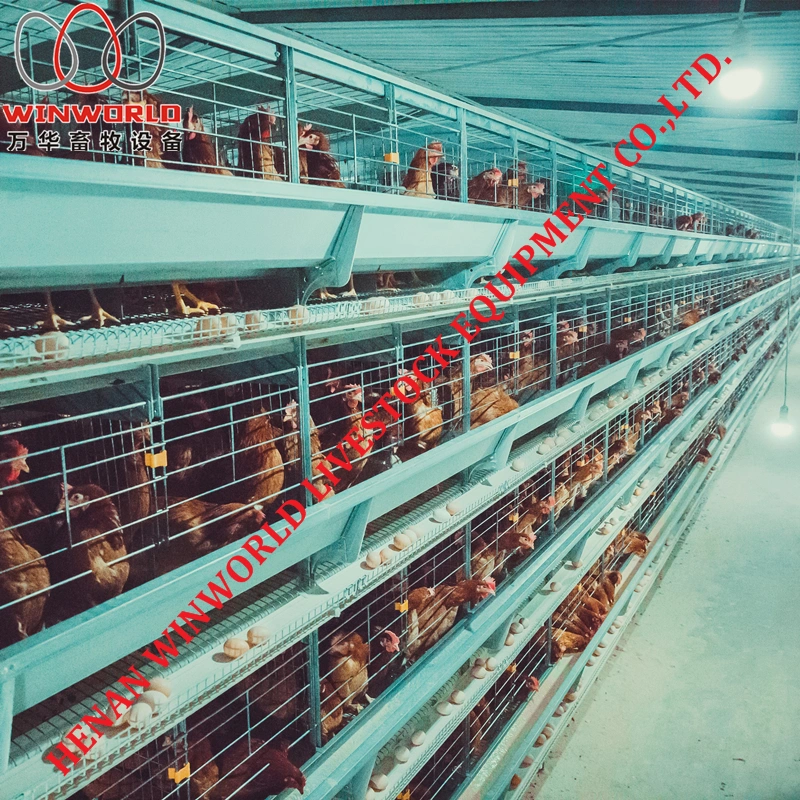 Specifications of Cage
| | | | | | | |
| --- | --- | --- | --- | --- | --- | --- |
| Tiers of cage | 3 tiers | 4 tiers | 5 tiers | 6 tiers | 7 tiers | 8 tiers |
| Capacity (birds) | 84 | 112 | 140 | 168 | 196 | 224 |
| Height of cage (mm) | 2200 | 2850 | 3500 | 4800 | 5450 | 6100 |