Broiler Chicken Cage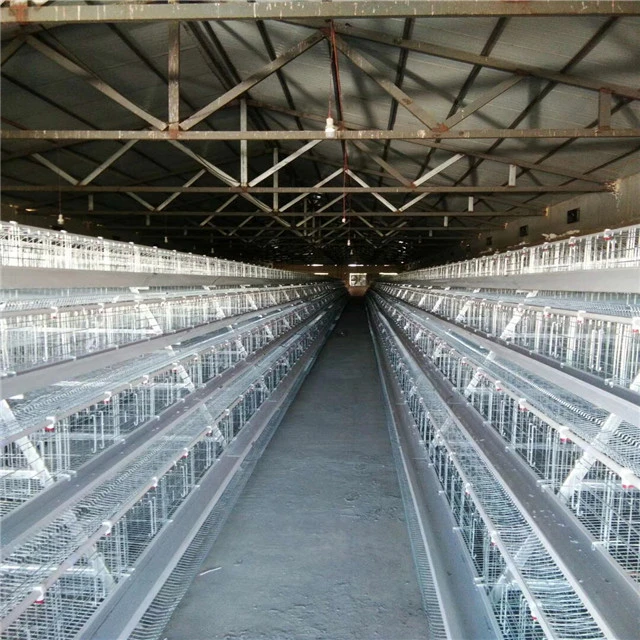 Advantages:
1: High density raising nurse resource and space
2: The centralized management, saves the energy and labor
3: Reduce the birds sickness and death rate
4: Design to conform to the international standards
5: Certificated by ISO9001
Detailed specification:
1. Material: Galvanized steel wire
2. Surface treatment: Galvanization, we have most advanced automatic galvanization Line for Poultry Equipment manufacture all over the world
3. Tiers of the cage: 3 tiers, it certainly can be 2/4/5 tiers according to your requests
4. Size of the chicken crib: 70*80*120mm, the crib we produce is of high content plastic, solid and durable, the loading capacity of each layer of one Group: 40KG/PC.
5. The water pressure controlling system can supply cleaning and average fresh water for each chicken, the quality is very good and durable,
6. The stainless steel nipple drinkers, 1PC/cage, JINFENG Patent, the warranty is 15 years,
7. The incorporate feeding hopper have the advantage of limited shape loading more feeds, feeding equally, it can be adjusted by your requirement in each tier.
8. The manure removal system makes the manure drier and easier to removal and recycle, transport the manure directly to the transverse device or out side the house.
9. The vertical and transverse egg-collection system, which has the high efficient collection, with smooth speed, save labour and egg damage rate lower tha 3%.
10. Certificated by ISO9001.
If you are interested in our product. Welcome to visit our factory!
Please contact us. We will give you the best offer.
Sales manager:
Yolanda zhang
Tel:+8615893179271