Customized mobile kitchen food cart food trailer food truck for sale
This mobile food trailer design philosophy chose the simplest way, the square style. A super large multifunctional service window, the upper board can be used as a logo wall, the middle board can be used as a sunshade, and the lower board can be used as a extension table. Usually 4m and 5m lengths are the most chosen by customers. Of course, if you need more space, it can be made to 8m.The food trailer design is simple, but the materials used are of high specification.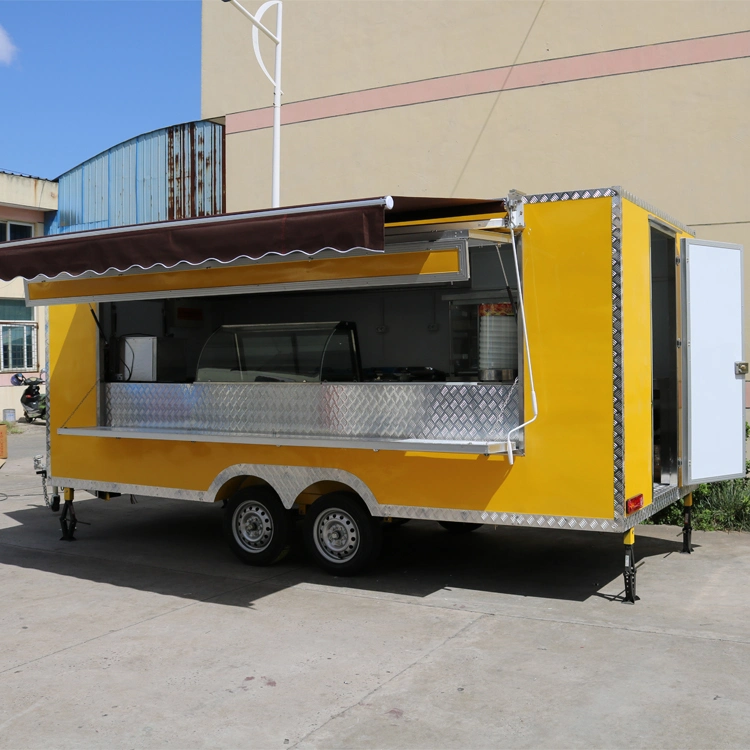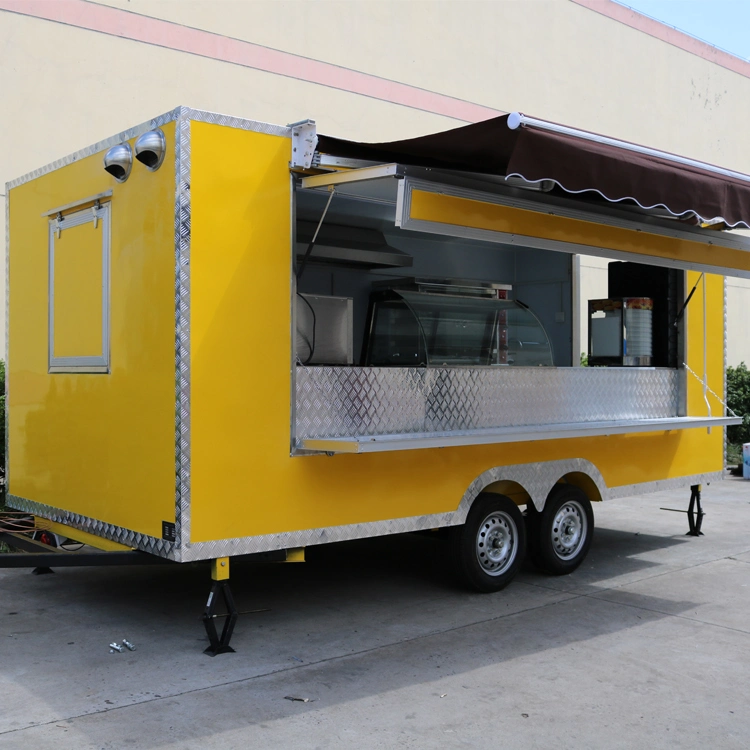 What we can do for our customer?
*A complete solution to solve all the problem.
*

Color, trailer size, material, suspension system Generator frame, gas work system(gas cable, gas bottle, gas box avoiding falling Floor air vents, inner ventilation system Window/door size and style ...and et c

can be customized
*British style, American style, European style, Australian style and etc .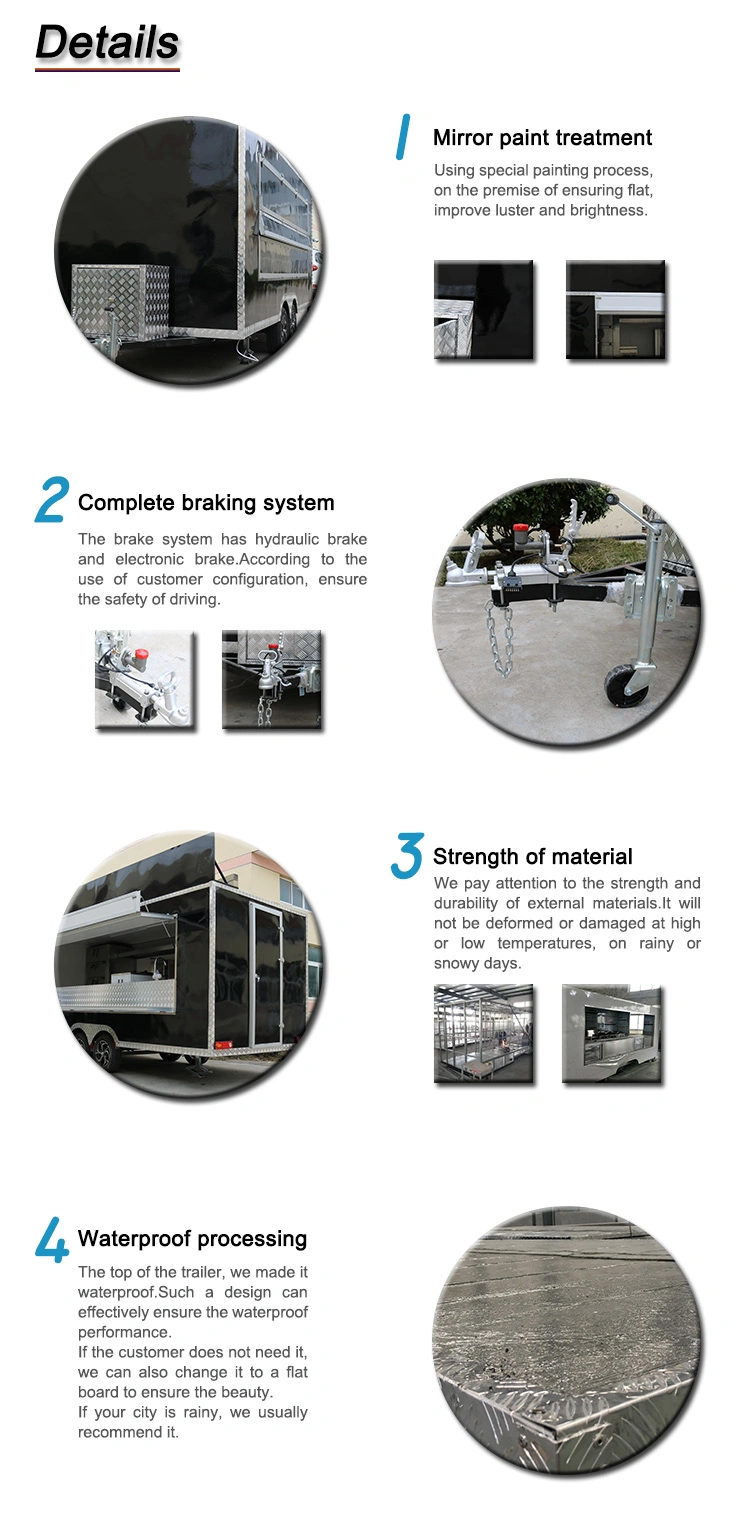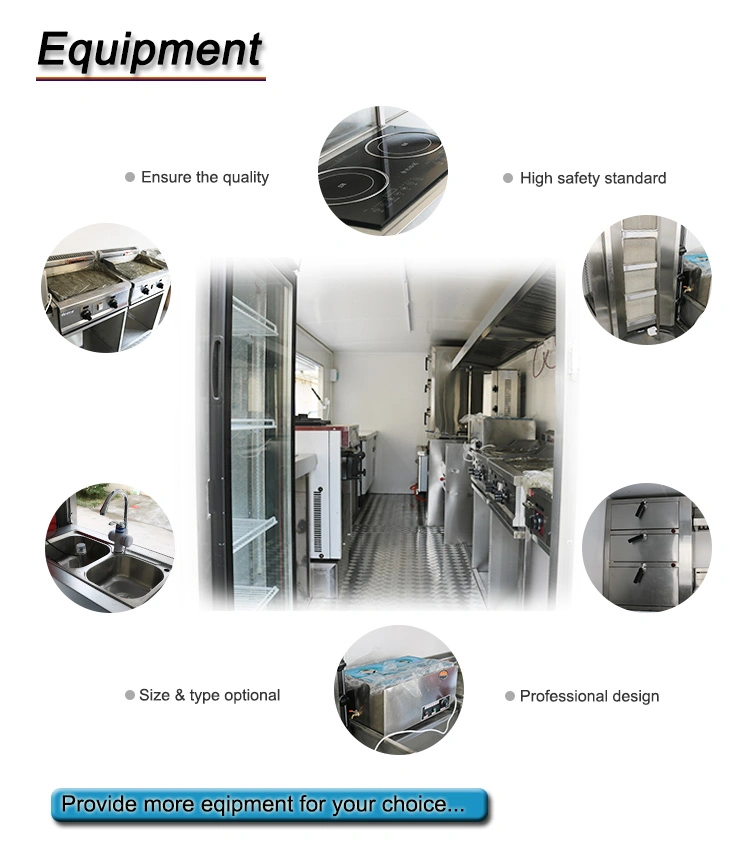 Main Features:
1.Low-cost and Environmental no smoke and noise, easy to move any place 2. It can be used for many years and will not build rubbish , and that is much suit for modern life. 3. It's convenient and simple for load and transport because the design is unique and individual. 4. The main material is stainless steel, and the flatform (table) will not get rust forever. 5. It is shock and difficult to corrosion, heat resistance and strength is high, high color fastness,no deformation,waterproof and long service life.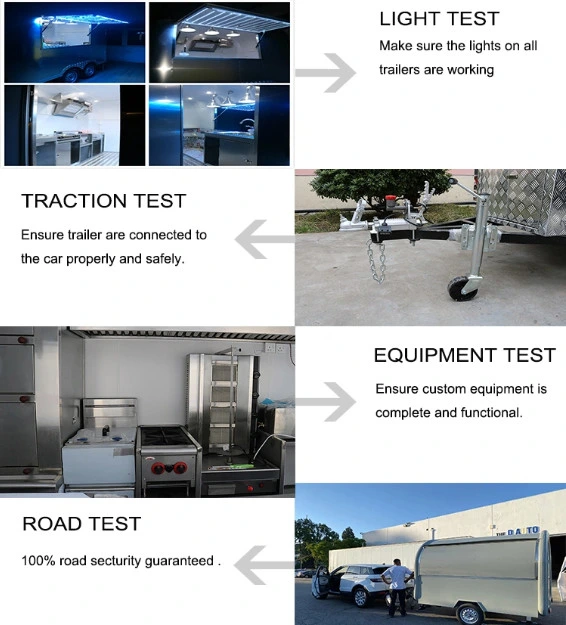 The strict production process makes mobile food trailer have a more beautiful appearance, and the good or bad spray painting technology directly affects the adhesion of paint and food truck.The brake system makes food trailer driving safer. It will use oil brake or electric brake according to your national standard.
NOTE:
1. The Body size and color is not fixed, you can have your own size and design. Customization is available.
2. Any uncertain trailer design, don't be hesitate to talk to us.
3. We can provide 3D drawings for you to preview your customized inside of food trailers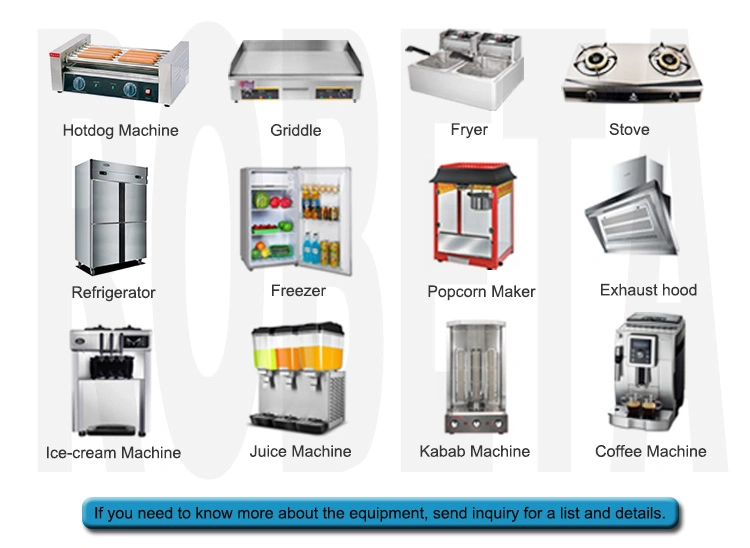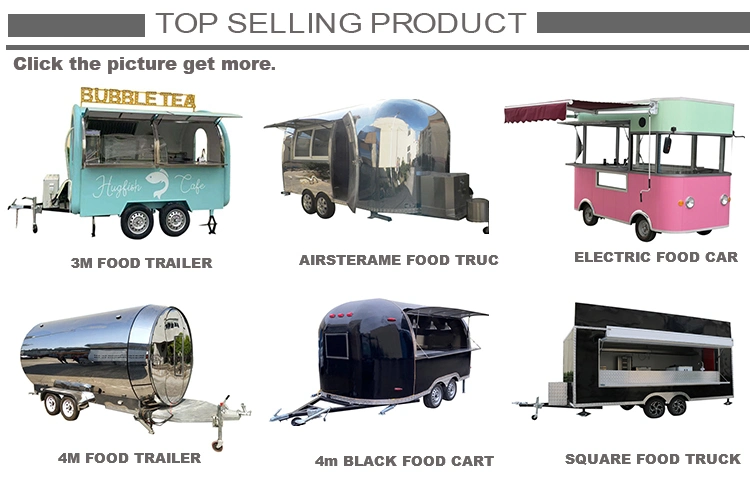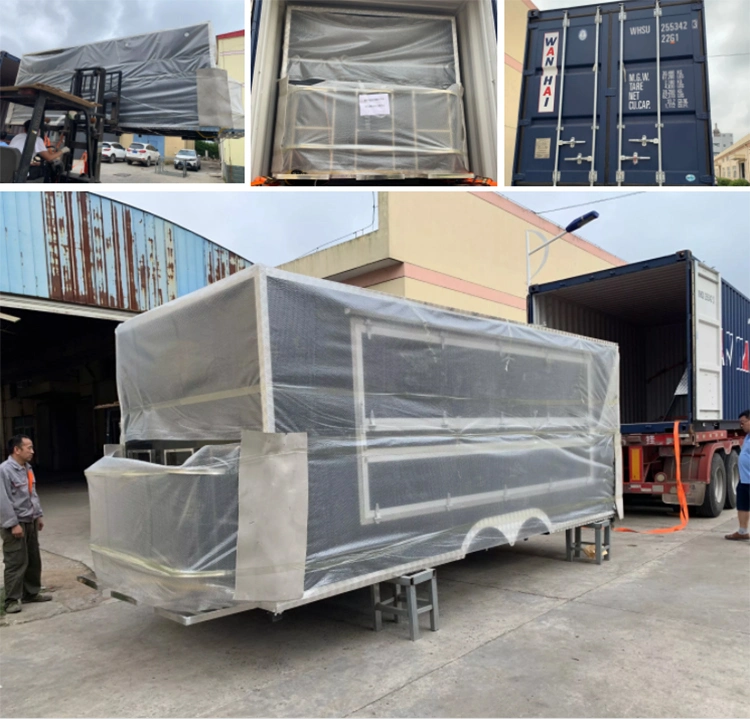 Our Services:
(1)Accept custom services, appearance, features, logos, drawings, etc.
(2) Supported languages: Support small language negotiation: English, German, Arabic, German, Spanish, Italian, Portuguese, etc.
(3) Online service 7×24.
(4) Telephone technical support.
(5) Warranty 12 months.
FAQ:
1.Can the size, appearance and color of your food trailer be customized?
Yes, all can be customized according to your requirements.

2.What kinds of kitchen equipment are available?
Many kinds, such as fryers, ovens, refrigerators etc. Please contact us to get kitchen equipment catalog.

3.Does your electricity wire meet our country's standards?
Yes,We choose wires regarding your country standards.

4.What certifications do your food trailer pass?
CE, ISO,CEE

5.Have you examized each trailer before shipping?
Yes, we do anti-water/electricity circuit/road examination.You can have us do special test too.

6.What about your thermal insulation?
The thickness of insulation is 5cm. Can keep the interior cold and warm ,anti-fire as well.
Contact us to get more details......