Quality A H cage layer chicken cage
1.We can supply both steel structure chicken house and inner full set automatic equipment for both laying hens and broilers.
2.All the steel frame are glavanized steel.
3.Insulation:Glavanized steel sheet+glass wool composite at project sit or use EPS /glasswool sandwich panel
4.For layer/laying hens:We can supplier H type cage(bettery cage) and a type cage, feeding line/drinking line/manure clean system/spray indisfect system are all automatic.
5.For broilers:You can chose feed on floor or on the plastic floor,all the equipment we can supply.
6.We also can disgn and supplier equipment for you if you want to incubation and sla
No.
Type
Steel structure poultry house
Steel structure construction
Material
Main steel structure--Q345/Q235
Roof and Wall
Roof for v960 fibreglass sandwich panel, wall for V950 fibreglass sandwich panel
Door and Window
Aluminum alloy window;Rolled door
Column and Beam
Middle column, Welded H section
Purlin
C/Z section steel
Frame
Welded H beam and hot rolled steel
Surface treatment
Hot-dip galvanized
Lifetime
30-50years
Equipments
Feeding system
Nipple drinker system
Tunnel ventilation and heating system
Curtain system:Automatic curtain machine
Suspension system with ceiling winch
Ventilation:External damper fan with cone
Usage
Broiler, Chicken, Hens, etc rearing house
Design
Customized
Warranty
12-18months
Delivery time
20-35 working days
Packing
Steel frame is packed in 40'OT container, Maintenance frame and others are packed in 40'GP or 40'HQ
What cages we supply?
| | | | | | |
| --- | --- | --- | --- | --- | --- |
| A type | BYC-1 | BYC-2 | BYC-3 | BYC-4 | BYC-5 |
| Type | 3tires, 4doors | 3 tires, 5 doors | 3 tires, 5 doors | 4 tires, 4 doors | 4 tires, 5 doors |
| Capacity | 96 birds | 120 birds | 120 birds | 128 birds | 160 birds |
| Size/door | 0.47*0.54*0.37m | 0.39*0.54*0.37m | 0.44*0.54*0.37m | 0.47*0.54*0.37m | 0.39*0.54*0.37 |
| Size/Set Cage | 1.88*2.3*1.5m | 1.98*2.3*1.5m | 2.2*2.3*1.5m | 1.88*2.5*1.8m | 1.98*2.5*1.8m |
We also have 200 birds, 256 birds capacity, and can be customized by customers' request.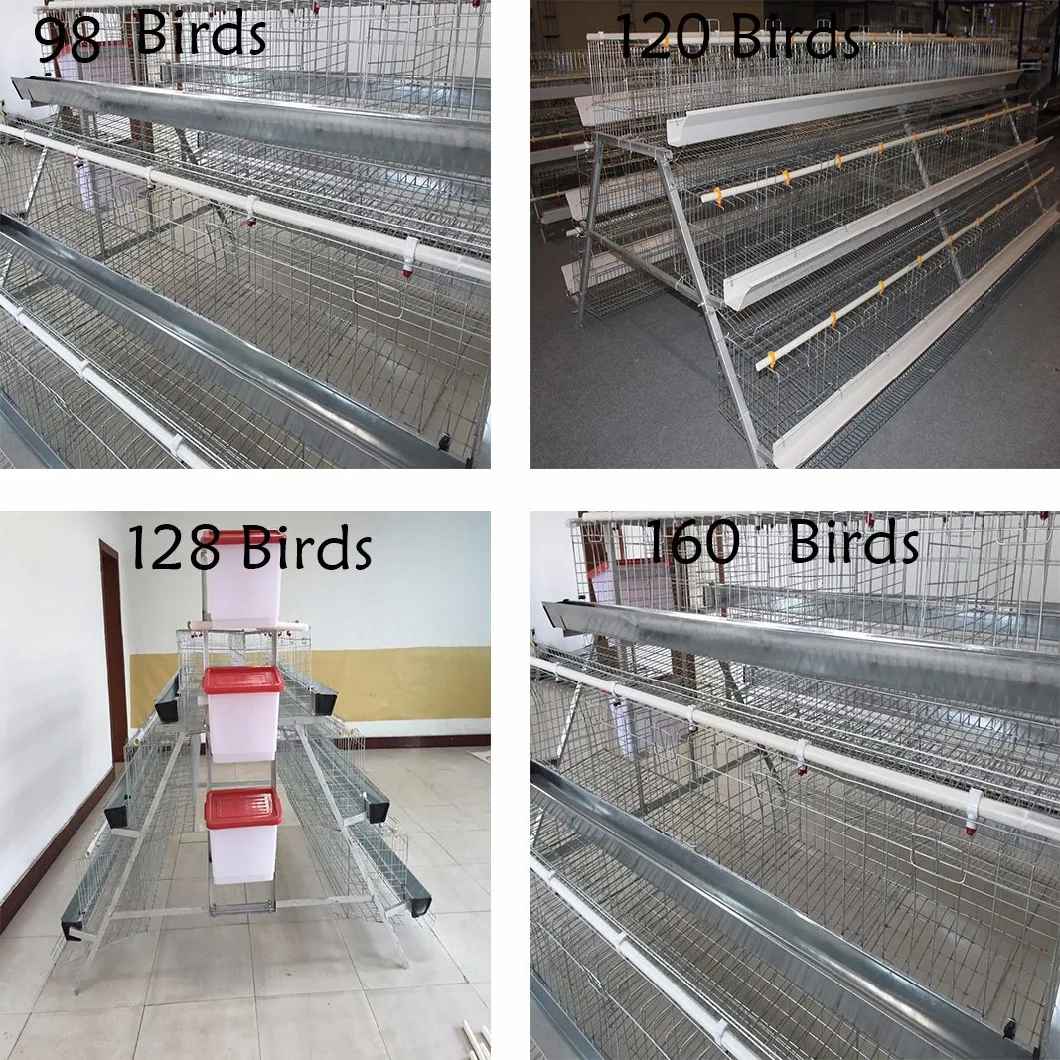 What accessory we supply?
Nipple drinker:304 stainless steel ball, effective control the water, 360 degree drinking, long time use, strong safety.More nipple drinker type for your select.



High quality PVC feed trough
Durable, corrosion resistance, not easily broken.
Loading capacity;>60kg/pcs, not fall off.We also have thicker galvanized metal feeders.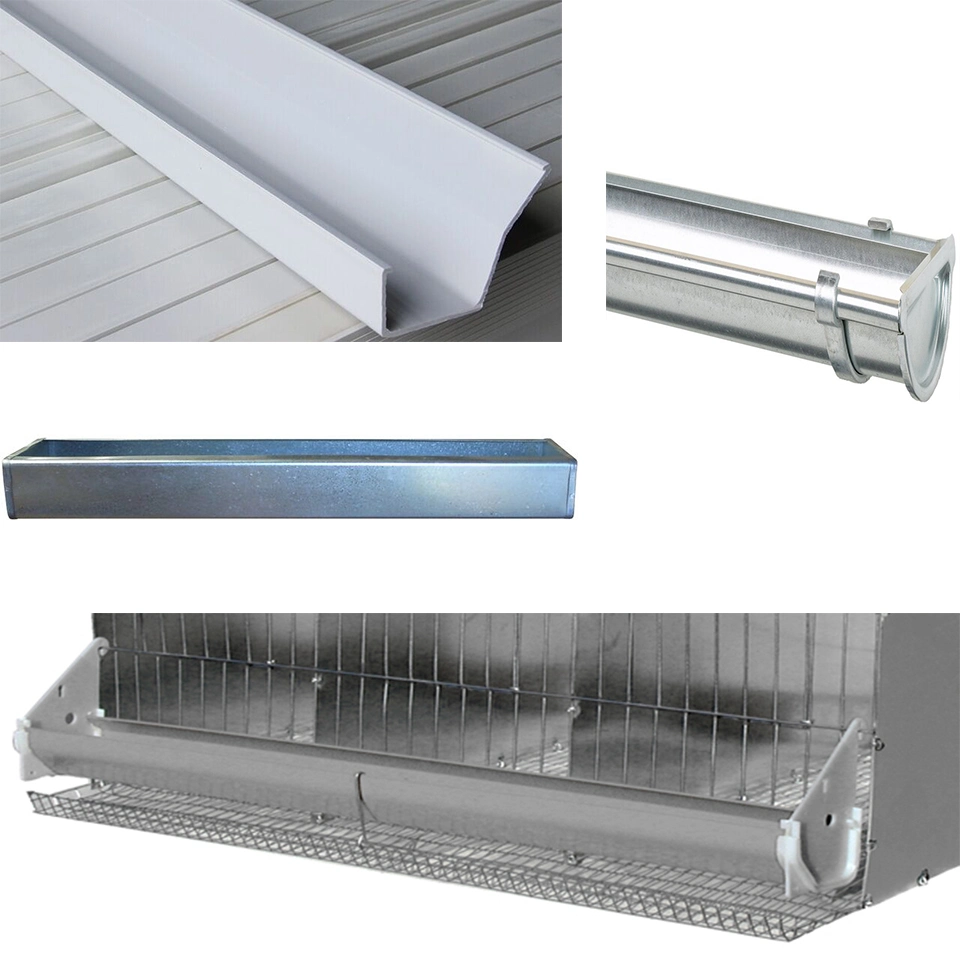 Client Feedback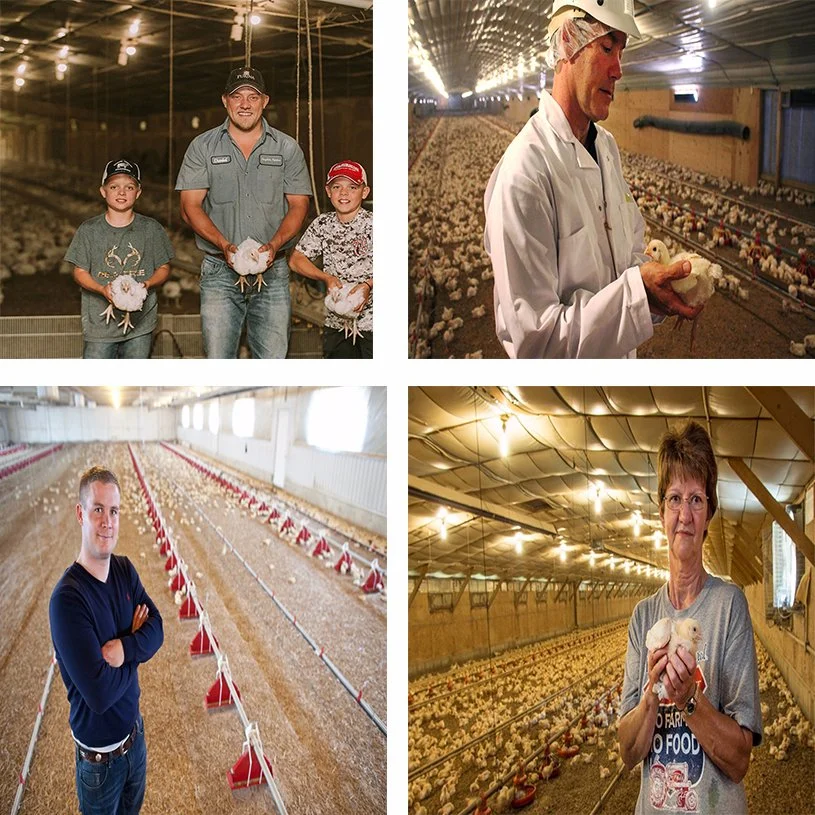 Our advantages:
1.H type layer chicken equipment chicken shed Automatic Pan Feeding System The pan feeding system for broilers is solid and reliable through the application of high quality materials and components.Easy access for birds from day one to grow out.
2.H type layer chicken equipment chicken shed Nipple Drinking System Nipple Drinking System providing flesh and clean water for birds,which is very vital to let the birds have a good growing performance.Meanwhile,nipple drinking system can make the poultry house environment better.The nipple drinking system has been become the necessary equipment for stander poultry feeding.
3.H type layer chicken equipment chicken shed Main Feed line System When feed fill up base hopper, then it is transferred to the feeders by delivery system.The base hopper with qualities of large capacity, scientific design,firm structure, low cost, and with long life span
4.H type layer chicken equipment chicken shed Ventilation System This system controls climate conditions,fresh air,humidity and temperature in poultry shed,it's vital for growing birds.This system include poultry house fan, air inlet window.
5.H type layer chicken equipment chicken shed Cooling Pad System (1)Thickness specification:100mm,150mm (2)Width and Heightspecification:As requirement (3)Outer frame:Galvanized sheet and aluminum alloy, rust prevention treatment (4Aluminum alloy frame:High strength, good corrosion resistance, even water distribution, compact structure, beautiful and practical.
6.H type layer chicken equipment chicken shed Heating system Special designing of heat preservation to ensure the lowest heat loss.Heat efficiency amounts to 80%-90% ,warming up fast, small volume, easy setting,high Reliability, low price.
7.H type layer chicken equipment chicken shed Environment Control System Based on the windows 2000 of the automatic environmental Monitoring Network System of poultry house.You can easily achieve centralized monitoring of environmental conditions within a certain ran
Company Information
By far we have achieved the following certificates:
CE EN1090 certification
Safety Production License (No.150090-03)
State Qualification Class One (No.B1084037152301-6/2)
Quality Management System Certification ISO9001:2008
Environment Management System Certification ISO14001:2004
Occupational Health and Safety Management System Certification
We can produce various steel structure components like H beam, box column, grid column, round column, etc.