Automatic Layer Chicken Feeding Machine/Chicken Breeding System/Chicken Feeding Equipment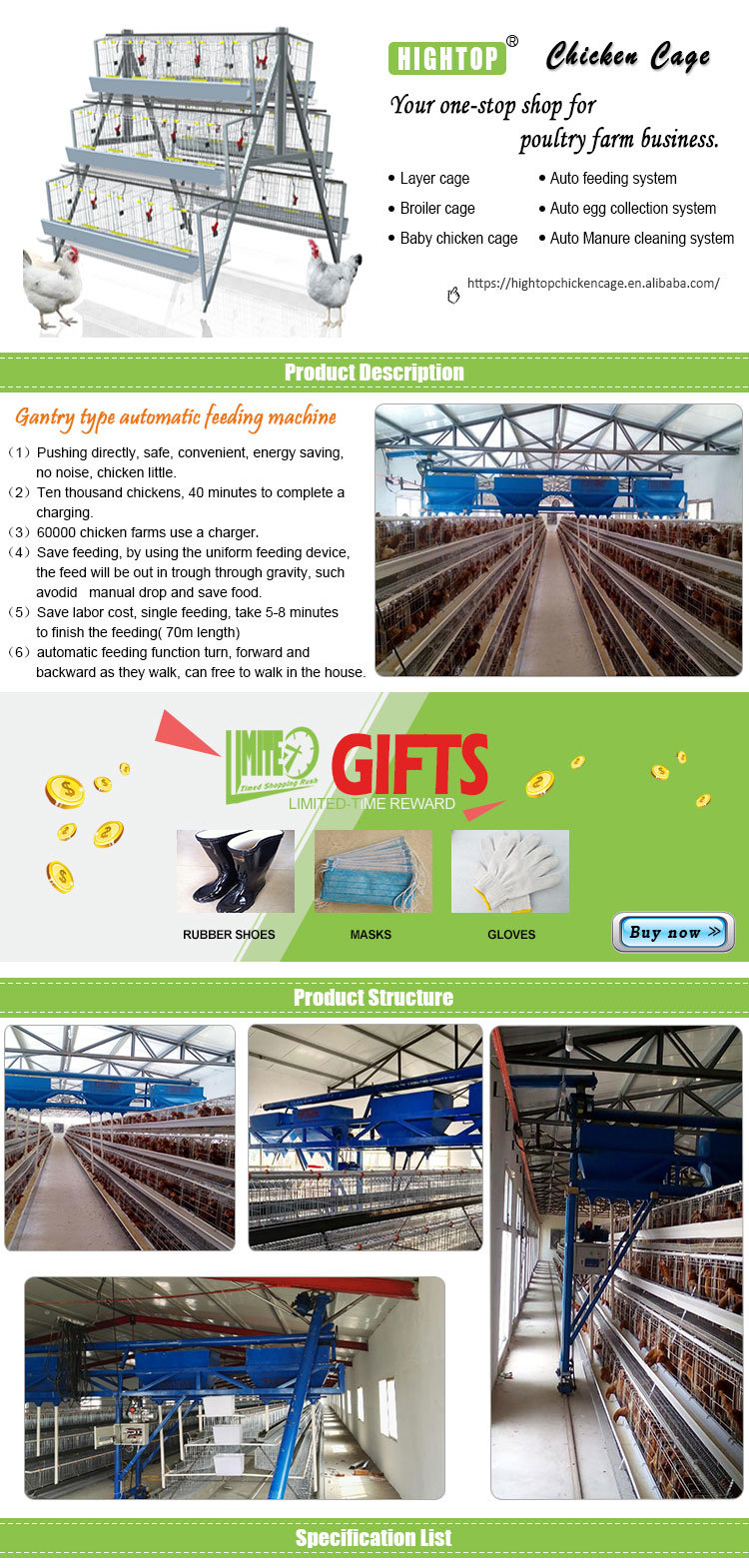 Gantry automatic feeding machine

Hopper material

1 mm thick galvanized sheet

Running speed

70 meters chicken house 5 - 8 minutes

Running distance

Hundreds of meters

Hopper capacity

100 kg a bucket

Room height

Best in 3.5- 4 meters of above

other

Need to configure the ground screw conveyor to carry feed, diameter of
of ground screw conveyor is 140 mm, capacity is more than a ton per hour.

Repair and maintenance:
1. feeder at the time of running, it is best not to put the above things, then easy to cause the motor too
much stress and burn out.
2.check whether the belt is in good condition, whether there is loose.Feeder is to rely on the belt to transport
material, only the belt is normal to give full play of the performance of the machine, the work to achieve maximum.
3. because of the feeder are between the various parts of the gear and chain control connection, so you
have to make the gear and the chain to ensure the largest lubrication degree, such ability won't because
of the lack of lubrication and damage to the machine.
4. because of feed production will produce a lot of dust, will make the feeding machine control in the
accumulation of a lot of dust, dust can make the internal circuit short-circuit, damaged electric circuit
and other components, so every once in a while to clean up the dirt in the control box.
5. the feeding machine is the main power motor, motor power motor and gear motor (due to the
motor rotation speed is high, so use reduction motor to slow down at the transmit power).When using
a little should check the motor and gear motor to see if there is abnormal.Motor should be timely
maintenance, such as on reducer gear and gear oil etc.
6. Maintenance is a vital part of any operation, and so you must be aware of this especially in terms
of the reducer gear, gear oil and so on.